Jake and the Neverland Pirates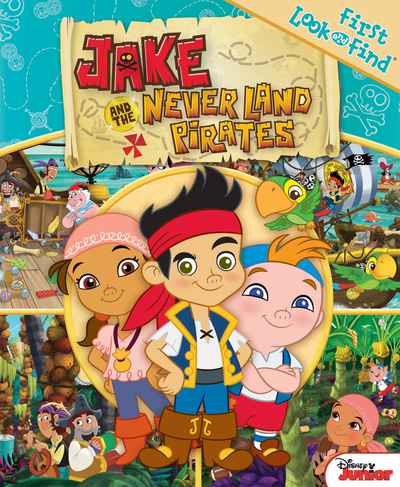 Board book | Jul 2014 | Publications International | 9781450843942 | 10pp | 305x254mm | GEN

Ages 2 to 6 years
It's a Look and Find for toddlers! Your toddler can help their favorite characters from the Disney Junior show Jake and the Never Land Pirates locate hidden items.
Do you want to join Jake's pirate crew? Climb aboard with your favourite pirates and set sail! Look and Find your way through Pirate Island and Never Land with Jake, Izzy, Cubby, and Scully. Get this book and experience treasure and adventure today!
Readers are encouraged to look for "findem" items on each spread, with a panel showing six things to find.
These 7 spreads do not require the reader to read.
At the back of the book additional look-and-find activities for each spread will be suggested to parents.