Barossa Nanna and the Lonely Chook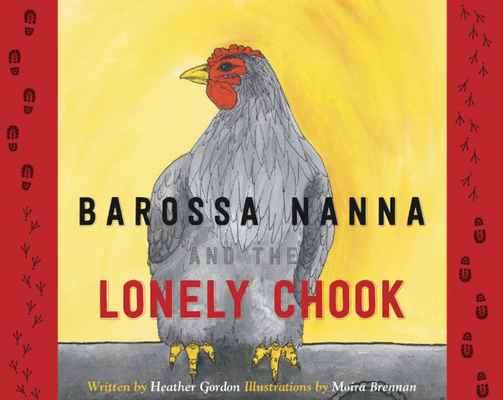 Barossa Nanna and The Lonely Chook is about grief, loss and loneliness. A beautifully illustrated book and heart warming tale, Barossa Nanna and the Lonely Chook is ideal for parents, grandparent and children.
The book tells the story of The Lonely Chook who spends her days annoying the Barossa Nanna in her garden. Every morning The Lonely Chook scratches up a mess in the garden, squawks at herself in the mirror and runs after Cloud the dog trying to be friends with him.
Heather gently explains the ups and downs of grief and recovery in a way that children can understand and relate to. Most creatures big and small have an underlying need for companionship, and The Lonely Chook is no different. Heather highlights the difficult times of grief, losing friends and loved ones, but in the end teaches children that there will be happiness and friendships again.