Real Mermaids Don't Sell Seashells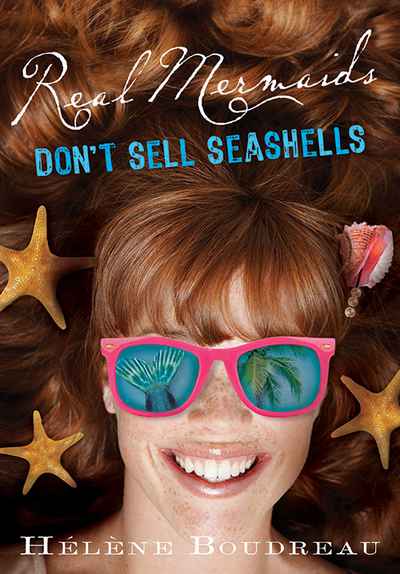 Paperback | Jul 2014 | Sourcebooks Young Readers | 9781402284984 | 224pp | 190x130mm | GEN | AUD$12.99, NZD$16.99

Ages 6 to 13 years
Jade is ready to relax and can't think of a better way than with a tropical wedding in the Bahamas with Mum and Dad. Soon, Jade is enjoying the tropical sunshine, all-you-can-eat buffet, and island day trips, but when Jade and BFF Cori get lost in the island's famous waterfront Straw Market, something doesn't feel right.
A body splashes into the water as a cruise ship enters the harbour. An odd smell permeates the air, only sensed by Jade, and a teen boy selling conches from his boat behind the market knows more than he's willing to admit.
With no body, no leads, and no other witnesses, though, the local police don't seem too concerned. Maybe Jade's imagination has been acting up on her, but with Mum and Dad off on a sea kayaking adventure it wouldn't hurt to check things out, would it? Little do Jade and Cori realize, they are about to uncover more questions about dangerous cruise ship cargo and Bahamian mers fighting for their lives in the nearby Caribbean waters.
A tropical getaway mermaid mystery!