We Love to Sew - Bedrooms: 23 Projects • Cool Stuff for Your Space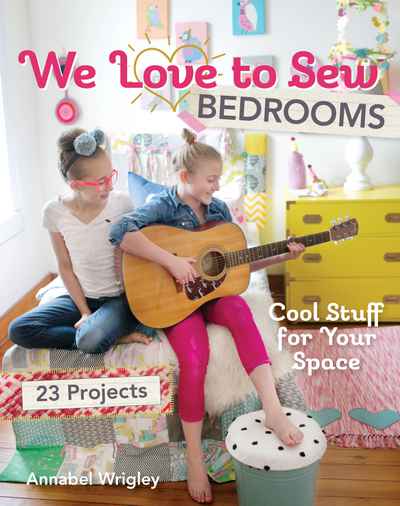 Inspire the girl in your life to embark on a bedroom decorating adventure with We Love to Sew—Bedrooms, by Annabel Wrigley of Little Pincushion Studio.

With 23 easy-to-sew and no-sew projects that range from simple to moderately difficult, this inspiring book encourages girls to mix and match a variety of styles, from modern to boho to whimsical.
Also included are detailed instructions on creating mood boards for your new sewist to capture her very own unique vision, as well as basic information about sewing, supplies, and sewing machine basics that will lay the foundation for a lifelong love of all things handmade.