Le Morte Darthur: Selections (15th Century)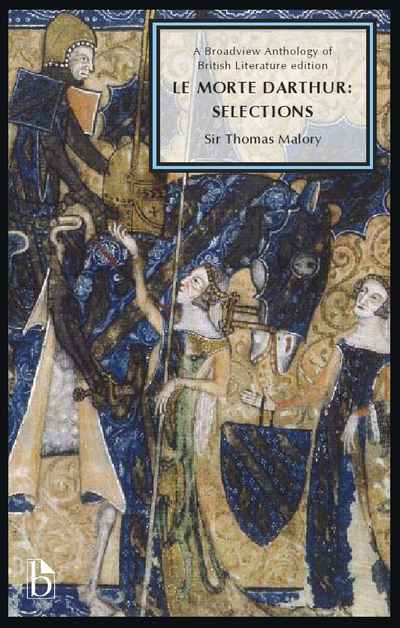 Arguably no medieval English literary work has had as far and wide a reach as Sir Thomas Malory's Le Morte Darthur; among the many adaptations are Tennyson's Idylls of the King, White's The Once and Future King, and the Lerner and Loewe musical Camelot. It might also be argued that the late twentieth- and early twenty-first-century tradition of fantasy literature—from The Lord of the Rings to Star Wars and beyond—owes much to the Arthurian tradition, in which Malory's work is a key English text. Yet there has been no edition that draws on the results of the past generation's scholarship while presenting Malory's work in a form that is at once true to the original and accessible to the modern reader.

This new edition, which expands on the revised and expanded selection of Malory material that will be included in the third edition of The Broadview Anthology of British Literature, is all of those things. The extensive selections include most of the material concerning Launcelot, and all of the Morte's two fi nal tales; the language has been partially modernized to make the text accessible to the modern reader, while retaining the fl avor of the original; the text has been carefully prepared from the Winchester manuscript; and the annotations are extensive.