Peru and Peruvian Tales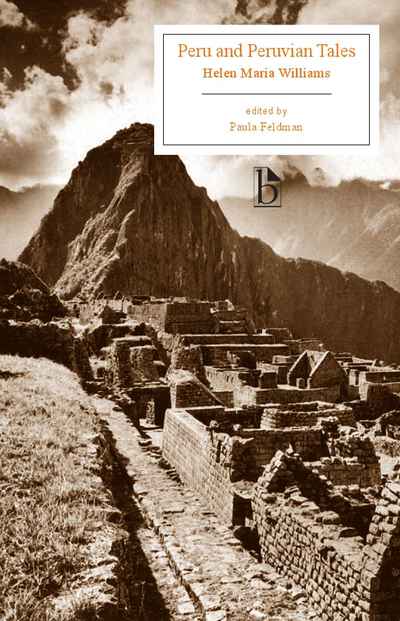 Helen Maria Williams's epic poem Peru, first published in 1784, movingly recounts the story of Francisco Pizarro's brutal conquest and exploitation of the Incas and their subsequent revolt against Spain. Like William Wordsworth, who revised The Prelude over the course of his life, Williams revisited her epic several times within almost four decades, transforming it with each revision. It began as an ambitious poetic blueprint for revolution—in terms of politics, gender, religion, and genre. By the time it appeared in 1823, under the title "Peruvian Tales" in her last poetry collection, Williams's voice had become more moderate, more restrained; in her words, her muse had become "timid," reflecting the cultural shift that had taken place in England since the poem's earliest publication.

This edition includes both versions of the poem, along with extensive examples of Williams's literary sources, other poetic works, and the many and varied critical responses from contemporary reviewers.