A Thorn in Their Side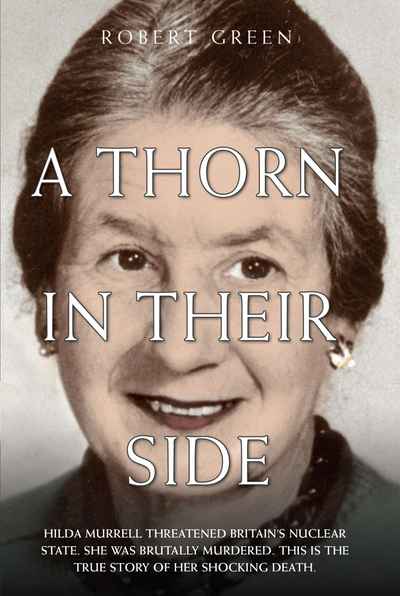 In 1984, at the age of 78, Hilda Murrell was found brutally murdered in the Shropshire countryside. She had just gained approval to testify to the unsolved problems of radioactive waste at the first British planning inquiry into a new nuclear power plant in Sizewell, Suffolk.
The police theory that a lone, panicking burglar robbed and abducted Hilda in her own car for petty cash erupted into a sensational political conspiracy. This involved the Prime Minister Margaret Thatcher's plans for British nuclear energy and the controversial sinking of the Argentine cruiser General Belgrano in the 1982 Falklands War.
It took the West Mercia Police until 2005 to secure the conviction of Andrew George. In 1984 he was a 16-year-old truant from a local foster home who could not drive.
Now her nephew Robert Green has written this story of his extraordinary pursuit of the truth about how and why his beloved aunt met such a violent and bizarre death.