Horse Raid: The Making of a Warrior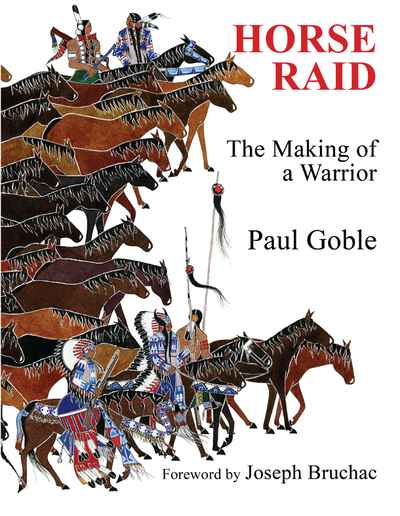 Ages 8 to 12 years
For the tribes of the American plains in the Buffalo Days of the pre-reservation life, horse raiding was a chance for men to show their courage and bravery in battle.
"No man can help another to be brave," says grandfather to fourteen-year-old Lone Bull, "but through brave deeds you may become a leader one day."
Lone Bull wanted to be a warrior and he knew he could be victorious in a horse raid if only given the chance! But when Lone Bull's father refuses to let his son and his best friend join the raid, what do the young boys do? They set off to follow the group with the help of grandfather! Will it all end in disaster?
Master storyteller, Paul Goble, brings to life this exciting and timeless coming-of-age story of Lone Bull, a young Lakota boy eager to join the warriors on a horse raid against the Crow.