Night Stories: Fifteen Paintings and the Stories they Inspired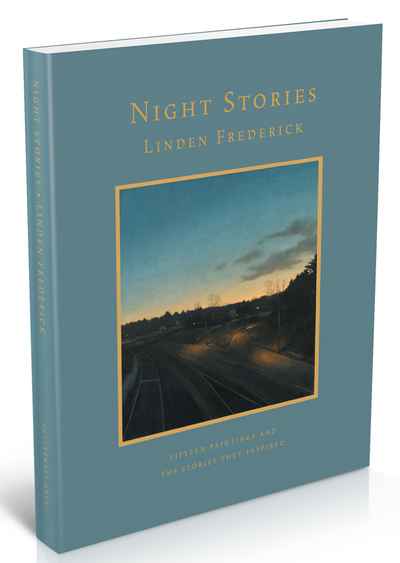 In this innovative concept and unique presentation, fine art painter Linden Frederick has created 15 paintings and enlisted and inspired noted writers to create accompanying stories. Renowned authors as diverse and talented as Elizabeth Strout, Ann Patchett, Anthony Doerr, Richard Russo, and Lawrence Kasdan, among others, have contributed to expanding the artists' world with their tales, as varied and captivating as the artworks themselves.
From concept to realization, Night Stories has been nine years in the making. Finding his work collected by a growing number of authors/screenwriters/playwrights, artist Linden Frederick wondered why they connected so strongly to his work. So he asked, beginning with a conversation with local writer and friend, Richard Russo. His conversations then extended to the other literary figures whose work is included in this book: Luanne Rice, Lois Lowry, Andre Dubus III, Elizabeth Strout, Ann Patchett, Anthony Doerr, Tess Gerritsen, Ted Tally, Lily King, Dennis Lehane, Joshua Ferris, Daniel Woodrell, Louise Erdrich, and Lawrence Kasdan. Each had a unique response, and each agreed to write a short story to accompany one of Frederick's paintings. These writers have here commented on Frederick's art in the genre they know best, storytelling. Unlike any other book by a contemporary fine artist, this unique and compelling collection is the best of what a book can be: a perfect entertainment that combines visual and written art offered up by a collaboration of some of the greatest talents in each field.