ENDANGERED: Three Plays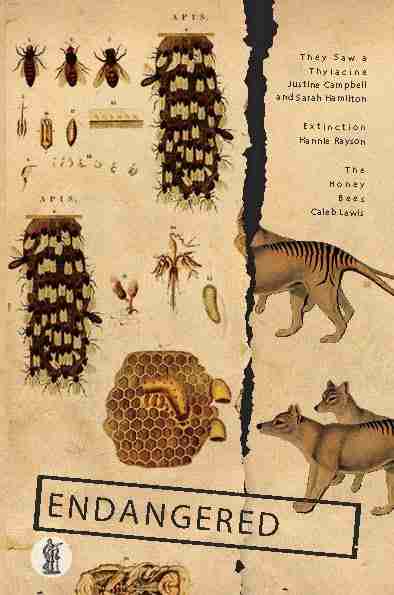 They Saw a Thylacine: Out of the darkness, Sarah Hamilton and Justine Campbell conjure the ghost of one of Australia's lost beauties, the thylacine. With all the suspense of a campfire story, these feisty, funny women weave a lyrical tale of adversity and extinction. For this thylacine tracker and this zoo keeper's daughter, it's a quest not just to protect a threatened creature, but themselves. Rebellious and gutsy, these women face life and fight to survive.

Extinction delves deep into the heart of our own morals, choices and tightly-held convictions. Extinction wraps an important conservation message around a unique and personal human story. A wild, rainy night, a twist of fate and an injured tiger quoll bring together a passionate environmentalist and an unlikely Good Samaritan. Both are hell-bent on saving the species, but intentions are murky. What will be compromised in the quest to save the quoll? Nothing is black and white in this intriguing story about love, sex, money and power.
The Honey Bees: As the world's honeybees disappear, a family-owned apiary struggles to keep up with overseas demand. Driven by matriarch Joan's iron will, the business continues to grow. And then Melissa arrives out of the blue. The Honey Bees is a tale of Family and Empire; Action and Consequences; and what happens when the bee finally stings.