Riot Act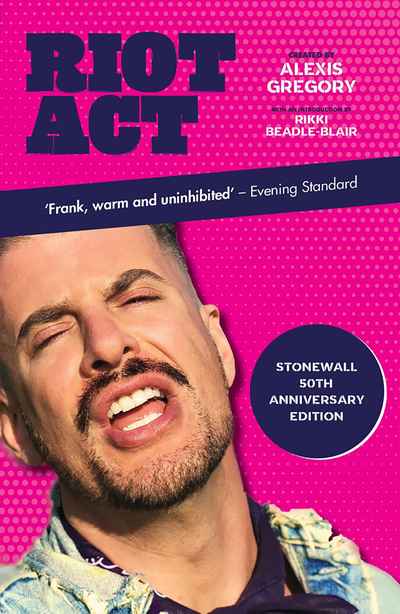 Paperback | Stonewall 50th Anniversary Edition | Jun 2019 | Oberon | 9781786826015 | 56pp | 210x130mm | RFB | AUD$27.99, NZD$34.99

Riot Act is a powerful piece of verbatim theatre, chronicling 60 years of queer history.

For Riot Act, playwright and performer Alexis Gregory interviewed three men at the heart of LGBT history: Michael-Anthony Nozzi, one of the only remaining Stonewall survivors; radical drag icon from 1970s London, Lavinia Co-Op; and Paul Burston, a 1990s London ACT UP AIDS activist.
Hard-hitting, provocative, tender, truthful, funny, political and personal, these are stories of queerness, activism, addiction, sex, drag, community, conflict, youth, ageing, fierce queens and a Hollywood diva.
'This stand-out piece will become part of LGBT cultural heritage.' — Attitude
'Verbatim theatre at its best.' — The Stage