Calling Down the Storm: The Fifth Ben Schroeder Legal Thriller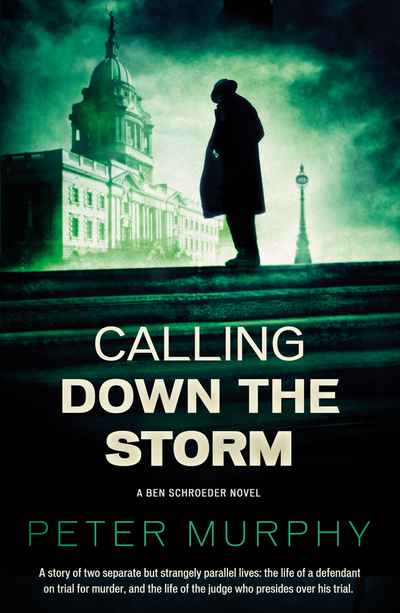 Paperback | Sep 2017 | No Exit Press | 9781843446736 | 416pp | 198x129mm | GEN | AUD$17.99, NZD$22.99

April 1971. When DI Webb and DS Raymond respond to a 999 call at Harpur Mews in Bloomsbury, a horrific scene awaits them. Susan Lang is lying on the ground, bleeding to death. Her husband Henry is sitting nearby, holding a large, blood-stained knife. In shock, Henry claims to have no memory of the events that led to his wife's death, leaving his barrister, Ben Schroeder, little with which to defend a potential murder charge.
Unbeknownst to his strict Baptist wife, Deborah, Justice Rainer has a secret life as a gambler. In his desperation for money to fund his habit, he has already raided his own and Deborah's resources, and now he has crossed another line – one from which there is no return.
To his horror, as the trial of Henry Lang starts, Rainer discovers a sinister connection between the trial and his gambling debts which could cause his world to unravel. In a rare case in which the judge is in greater peril than the defendant on trial, both Lang and Rainer have called down the storm on their own heads. Their lives are on the line, and time is running out.