Wonderland: An Anthology of Works Inspired by Alice's Adventures in Wonderland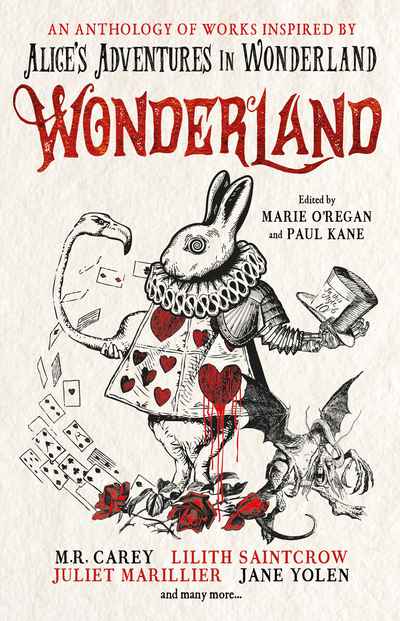 Paperback | Oct 2019 | Titan Publishing Group | 9781789091489 | 400pp | 198x129mm | GEN | AUD$19.99, NZD$24.99

From the greatest names in fantasy and horror comes an anthology of stories inspired by Alice's Adventures in Wonderland.
Join Alice as she is thrown into the whirlwind of Wonderland, in an anthology that bends the traditional notions of Lewis Carroll's classic novel. Contributors include the bestselling M.R. Carey, Genevieve Cogman, Catriona Ward, Rio Youers and L.L. McKinney.
Within these pages you'll find myriad approaches to Alice, from horror to historical. There's even a Wild West tale from Angela Slatter, poetry, and a story by Laura Mauro which presents us with a Japanese folklore-inspired Wonderland.
Alison Littlewood, Cavan Scott and Catriona Ward make the more outlandish elements their own, while James Lovegrove instead draws on the supernatural. Cat Rambo takes us to a part of Wonderland we haven't seen before and Lilith Saintcrow gives the legend a science-fiction spin. The nightmarish reaches of the imagination are the breeding ground for M.R. Carey's visions, while Robert Shearman, George Mann, Rio Youers and Mark Chadbourn's tales have a deep-seated emotional core which will shock, surprise and tug on the heart-strings.
So, it's time now to go down the rabbit hole, or through the looking-glass or…But no, wait. By picking up this book and starting to read it you're already there, can't you see?