Unofficial Harry Potter Joke Book
The Unofficial Harry Potter Joke Book: Great Guffaws for Gryffindor: Great Guffaws for Gryffindor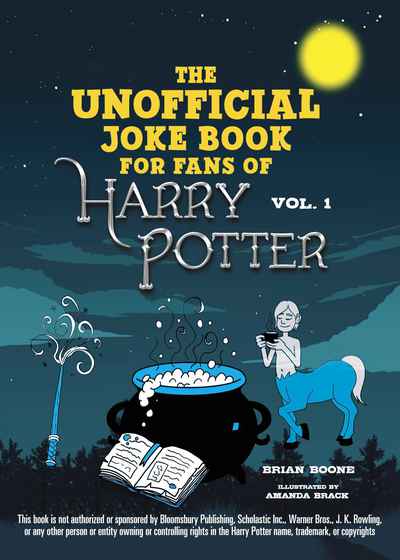 Unofficial Harry Potter Joke Book
Paperback (Trade paperback US) | Jan 2018 | Sky Pony Press | 9781510729315 | 176pp | 178x127mm | GEN | AUD$14.99, NZD$18.99
Age range 9+
Muggle world got you down? Dark Lord actively trying to end you? Horcrux fell into the abyss that is between your couch cushions? Need some laughter but haven't learned the tickling charm yet? Don't worry:The Unofficial Harry Potter Joke Book is here to relieve some of the daily stresses that accompany a life of witchcraft and wizardry. "Tom" Riddles, knock-knock jokes, and plenty of puns:


How did Ron gas up the flying car?
Expecto petroleum!
How does a Quidditch newbie function?
By winging it!
What kind of drink do magical parrots like?
Pollyjuice!
What's a Thestral's favorite day of the week?
Flyday!