Oberon Modern Playwrights
Songs of Friendship: A Storytelling Cycle: Team Viking / A Hundred Different Words for Love / Revelations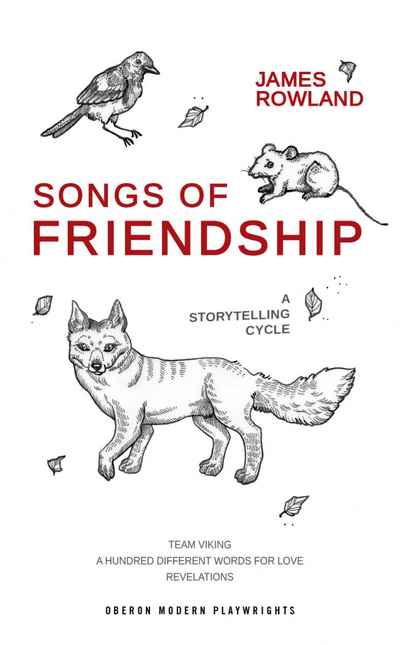 James Rowland's storytelling trilogy including all three of his critically acclaimed storytelling shows.
Team Viking: Five years ago, James's best friend Tom was diagnosed with heart cancer and given three months to live. His last wish was to be given a full Viking burial. This is this the remarkable, hilarious, heart-lifting and outlandish story of how James actually gave his best mate the send-off he wanted.
Revelations: The story about how James's friends asked him for his sperm, why that was a pretty big deal, and why it made him think about God in the aftermath.
A Hundred Different Words for Love: The Inuit famously have 50 words for snow, something they are literally surrounded by 24/7. So why do we only have one word for love - an emotion that, as Wet Wet Wet so wonderfully put, is all around us? A touching and excellently funny story about the pitfalls of being unable to express one's feelings with a singular word.