The Flowering of Australia's Rainforests: Pollination Ecology and Plant Evolution, Second Edn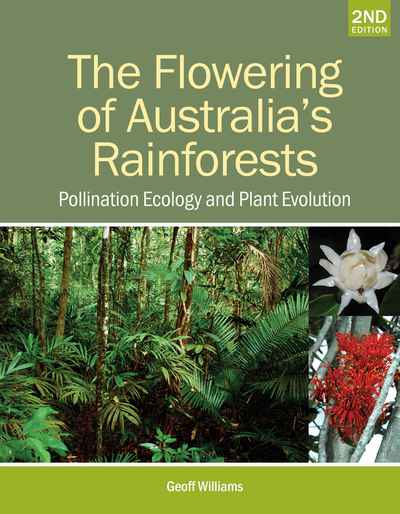 Hardback | May 2021 | CSIRO Publishing | 9781486314270 | 288pp | 270x210mm | RFB | AUD$140.00, NZD$160.00

The Flowering of Australia's Rainforests provides a comprehensive introduction to the pollination ecology, evolution and conservation of Australian rainforest plants, with particular emphasis on subtropical rainforests and their associated pollinators. This significantly expanded second edition includes new information on the impact of climate change, fire, fragmentation and invasive species.
Rainforests continue to be a focus of global conservation concern, not only from threats to biodiversity in general, but to pollinators specifically. Within Australia, this has been emphasised by recent cataclysmic fire impacts, ongoing extreme drought events, and the wider consideration of climate change. This second edition strengthens coverage of these issues beyond that of the first edition.
The Flowering of Australia's Rainforests makes timely contributions to our understanding of the nature and function of the world's pollinator fauna, plant-reproduction dependencies, and the evolutionary pathway that has brought them to their current state and function. Illustrated with 150 colour plates of major species and rainforest formations, this reference work will be of value to ecologists and field naturalists, botanists, conservation biologists, ecosystem managers and community groups involved in habitat restoration.