Psyche on the Skin: A History of Self-harm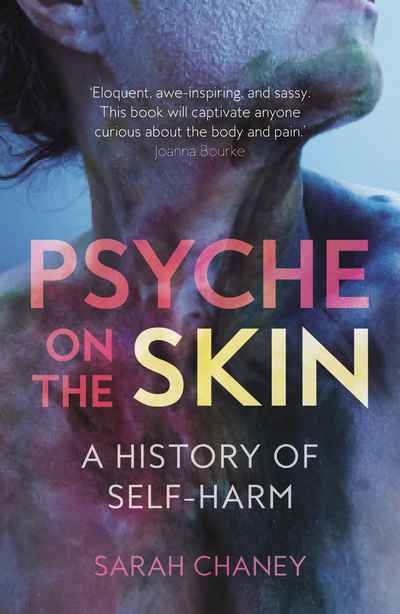 Paperback | Aug 2019 | REAKTION BOOKS | 9781789141481 | 320pp | 198x129mm | GEN | AUD$24.99, NZD$29.99
Hardback | May 2017 | REAKTION BOOKS | 9781780237503 | 320pp | 234x156mm | RFB | AUD$49.99, NZD$59.99

Self-harm is thought by many to be a modern epidemic: a phenomenon of the late twentieth century, a symptom of extreme emotional turmoil in young people, particularly young women. Yet it was 150 years ago, within early asylum psychiatry, that self-mutilation was first codified as a category of behaviour, and explanations for a variety of self-injurious acts were conceived very differently.
Psyche on the Skin charts the secret history of self-harm. The book describes its many forms, from sexual self-mutilation and hysterical malingering in the late Victorian period, to self-castrating religious sects, to self-mutilation and self-destruction in art, music and popular culture. Sarah Chaney's refreshing historical approach refutes the notion that self-harm has any universal meaning — that it necessarily says something specific about an individual or group, or that it can ever be understood outside the historical and cultural context of a particular era.
Drawing on her personal experiences, written in an engaging style and containing many powerful images, Psyche on the Skin challenges the misconceptions and controversies surrounding self-harm. The book is crucial reading for professionals in the field as well as all those affected by this act.
'A valuable contribution.' — TLS
'The skill of this book is that it understands self-harm so broadly, sweeping within its remit a range of other forms of injury, including bloodletting, castration and flagellation...The impressively amassed sources and the sensitivity behind it suggest that there is more to discover and understand in the history of self-harm.' — Times Higher Education
'Eloquent, awe-inspiring, and sassy. This book will captivate anyone curious about the body and pain.' — Joanna Bourke
'A remarkable account from the pen of a young and brilliant scholar of the history and meaning of self-harm. Insightful and immensely readable.' — Sander L. Gilman