Goose the Bear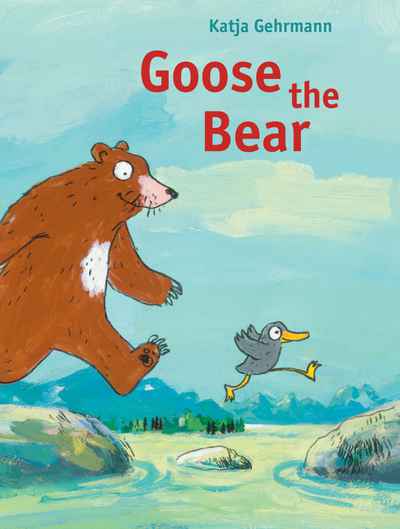 Hardback (Picture book) | Feb 2014 | Sky Pony Press | 9781626363847 | 40pp | 286x216mm | GEN | AUD$29.99, NZD$34.99


Bear got more than he bargained for when he accidentally ran into Fox. Little did he know, Bear had picked up Fox's stolen goose egg. Soon, the egg hatches and Bear finds himself holding a confused little gosling that's calling him "Mama." Try as he might to convince the little goose he's not its mother, the goose sticks around. Bear tries to show the goose that he's not its mother by climbing, running, and swimming away, but Goose is there every step of the way. In this quirky mix-up at its finest, Katja Gehrmann tells the heartwarming and species-confused story of "Goose the Bear" with the help of colorful, offbeat illustrations and a narrative to match. If you want to be a bear, be a bear--even if you're a goose.


Originally published in German by Carlsen Verlag in 2009 under the title: Gans der B'ar.