Writing Hard Stories: Celebrated Memoirists Who Shaped Art from Trauma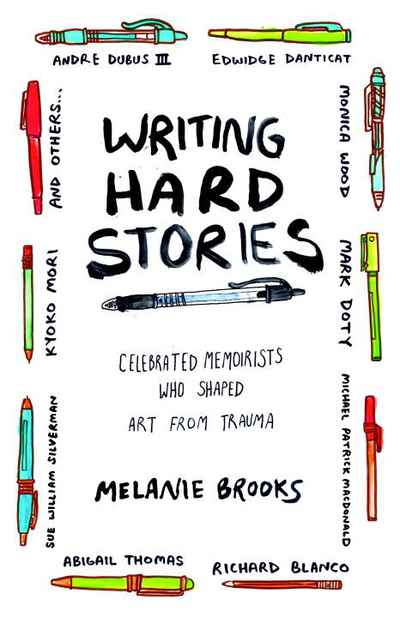 Acclaimed memoirists describe the process of writing their most painful memories

In her attempt to write a memoir about her father's death from a secret AIDS infection in 1985, Melanie Brooks was left with some painful questions: What does it take to write an honest memoir? And what happens to us when we embark on that journey? Would she manage it?
Brooks sought guidance from the memoirists who most moved her including Andre Dubus III, Joan Wickersham, Mark Doty, Marianne Leone, Richard Hoffman, Edwidge Danticat, Michael Patrick MacDonald, Richard Blanco, Abigail Thomas, Sue Silverman, Kate Bornstein, Jerald Walker, and Kyoko Mori to answer these questions.
Writing Hard Stories encourages all writers as they work through their challenging stories. It features some of the country's most admired writers discussing their treks through dark memories and breakthrough moments, and it demonstrates the healing power of putting words to experience. A unique compilation of authentic stories about the death of a partner, parent, or child; about violence and shunning; and about the process of writing, the book will serve as a tool for teachers of writing and give readers an intimate look into the lives of the authors they love.