Best Practices in Professional Learning and Teacher Preparation: Professional Development for Teachers of the Gifted in the Content Areas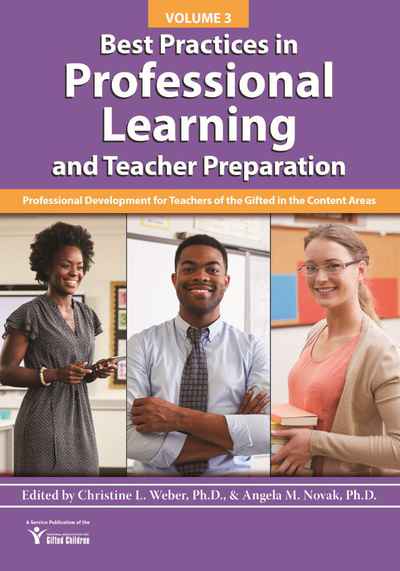 Drawing on both literature in the field and research-based best practices in professional learning, this series provides the reader with a foundation for designing and implementing effective professional development experiences for educators working with gifted learners.
Practitioners and researchers agree that time and energy should be spent on training teachers in how to address the needs of gifted and talented students, both within the regular classroom and in specialised programs. This three-book series acknowledges this need and provides specific strategies for professional development in a variety of settings using various methods. \This volume provides strategies and curricular materials esources for working with gifted learners in specific content areas (i.e., mathematics, science, social studies, literacy, languages, and the arts). The authors also discuss the importance of training teachers to use high-quality curriculum and instructional strategies that are appropriate for challenging gifted learners, including developing growth mindset.