The Home Bar Guide to Tropical Cocktails: A Spirited Journey Through Suburbia's Hidden Tiki Temples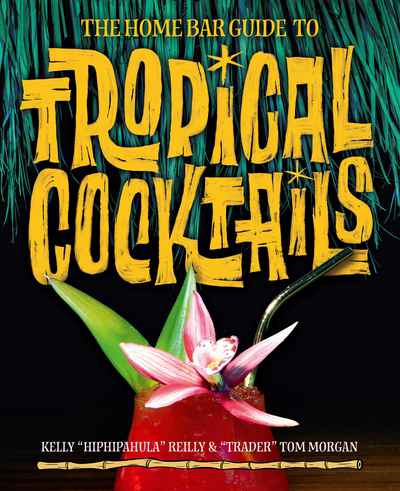 Hardback | Feb 2019 | Korero Press | 9780993337444 | 272pp | 235x191mm | GEN | AUD$49.99, NZD$59.99

'Craft Cocktails' are cocktails in which every element is handmade or tailored specifically to the drink. These cocktails are made slowly and with great care and attention to detail, in a similar vein to the artisan food or 'slow food' movement of recent years. They are intended for a hip, discerning and ultimately appreciative audience.
Craft Tiki cocktails, along with Tiki culture generally, fell out of favour with the public, being regarded as somewhat antiquated and very much of a bygone era. But in recent years the Tiki scene has exploded once again, with a whole new generation of enthusiasts getting in on the act and continuing this vibrant, close-knit community. As well as offering a collection of 153 cocktail recipes, the book offers advice about setting up your own home Tiki bar. The authors help out with inspiration by showcasing the most celebrated home bars around. The text also explores the history of this fast-growing movement in which people, once again, dream of setting up a personal paradise in their own backyards — their very own Tiki oasis.
Authors Kelly Reilly, Tom Morgan Sven Kirsten were featured on the popular lounge, tiki and swank podcast Cocktail Nation with Koop Kooper. Listen here.