Howard Tractors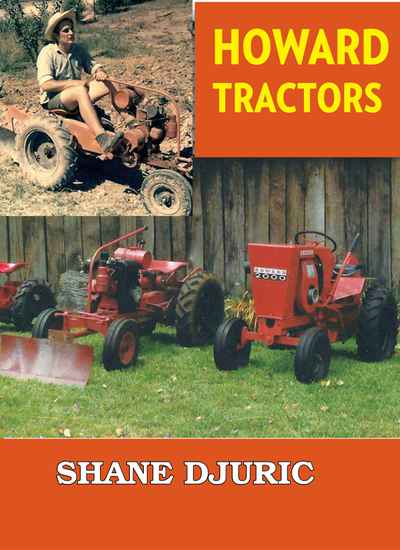 Paperback | May 2017 | Rosenberg Publishing | 9780994562739 | 96pp | 285x210mm | GEN | AUD$9.99, NZD$12.99

Howard tractors were built and sold in Australia from 1922 until 1985. They are a part of Australia's agricultural heritage.
A.C. Howard (known as Cliff) was an Australian inventor and pioneer. He first produced a prototype rotavator in 1912 but elicited little interest from the wheat farmers, who wanted a machine to pull it that would replace the heavy horses then used. Howard built his first tractor utilising an engine from America in 1921. Initially at Moss Vale, the company moved to Northmead, Sydney where the A16 tractor was made. Followed by the D16, DH22 and the FWD22. Cliff Howard moved to England where he formed the Rotary Hoe Cultivators of England. Post War the factory produced 'A' tractors, then the Kelpie 'a tireless little worker that does a man sized job'. Ideal for the market gardener, poultry farmer and orchardist, with loads of attachments including the dozer blade, tipping trailer, disc harrows, tool bar, mouldboard plough and spray pack. Later models introduced the underbelly slasher, spring tyne cultivator, rear grader blade and field roller. Other models followed.
The factory closed in 1985. Anything that was left was written off and taken to the dump including valuable literature, spare parts and information on the machines. Shane has collected and pieced together information, manuals, advertisements and more.