Blood Moon's Babylon
Lana Turner: Hearts & Diamonds Take All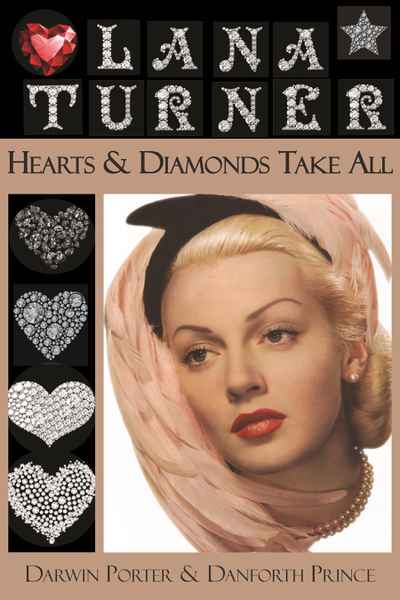 After Betty Grable, but before there was Marilyn, America's penchant for popcorn blondes focused on LANA, the movie star who had it all: Looks to die for, money to burn, the romantic adulation of the world, and lovers who included the world's most desirable men.

This expose of "The Ultimate Movie Star," is loaded with information that members of the movie-going public never knew. Tragic, myth-shattering, and uncensored, it focuses on MISS LANA TURNER, the most scandalous (and self-enchanted) of the blonde cult goddesses of the 1940s and beyond.
Never before has there been, until now, a definitive, uncensored, and comprehensive biography of LANA TURNER. Until now.