In The National Interest
The Digital Revolution: A Survival Guide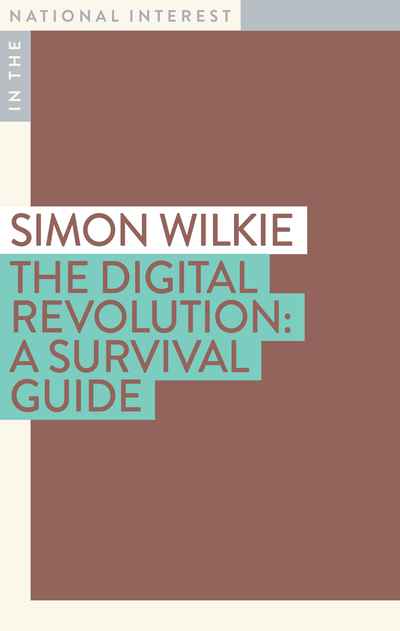 Paperback | Apr 2021 | Monash University Publishing | 9781922464217 | 96pp | 175x111mm | GEN | AUD$19.95, NZD$22.99
The Fourth Industrial Revolution, the digital disruption of business by the information and communications sectors, is well underway in Australia and around the globe. The COVID-19 pandemic has only accelerated the pace of change. We are witnessing a proliferation of new platforms and new markets, with AI replacing human expertise – we are seeing the transformation of the firm, how we work and the nature of society. These seismic changes are all impacting the global distribution of economic growth and income. And alarmingly, among the OECD economies, as a share of GDP, Australia's ICT sector is around half the average, and falling further over time – it is second-last, only above Mexico. Given the scope and speed of change, Australia is now confronted by a stark choice between becoming a tech innovator, and so a producer of economic profits and high-paying jobs, or stagnating. We are at a crossroads, and our policy choices today will determine whether we remain one of the wealthiest and happiest nations in the world, or see our global position continue to slide.
In The Digital Revolution: A Survival Guide, Professor Simon Wilkie argues that, to preserve our status as one of the most desirable economies to live in, we need a policy revolution that addresses not just universal basic income, but tax policy, lifelong education, social inclusion and the nature of work. In short, the Fourth Industrial Revolution has the potential to usher in a period of sustained prosperity and increasing equality. But to achieve this demands no less than a rethinking of the social contract.
In the National Interest is a new series in the Monash University Publishing list that is focused on the challenges Australia confronts. The series informs, influences and inspires public discourse. Showcasing experts both from within Monash and beyond, these short, thought-provoking and accessible books will address the major issues of our times, from public policy to governance and government.