Samson Agonistes and Other Poems: A Broadview Anthology of British Literature Edition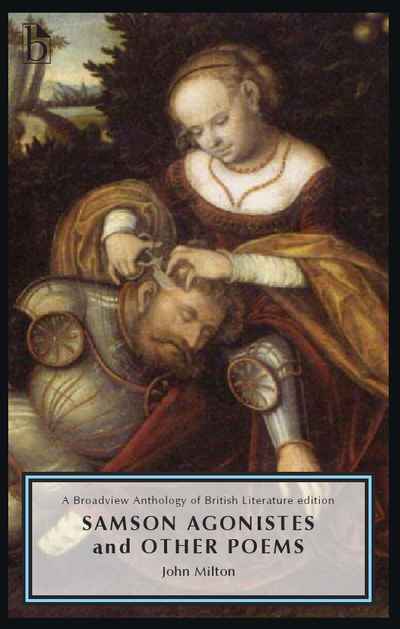 "This is an intellectually rich approach to Samson Agonistes, constructively annotated and supported by the biblical source in the Book of Judges. A selection of Milton's shorter poems is included, and all is graced by text and format that make the poetry a pleasure to read." – Abraham Stoll, University of San Diego
In Samson Agonistes, Milton addresses questions that pressed insistently on the imagination of all who were unhappy with the changes that had come with the end of the English Civil War and the Restoration of the monarchy. How do we respond to the experience of defeat? When does compromise with an enemy become a failure of will? To what extent is violence justified in the cause of freedom?
In this dramatic work, Milton takes such liberties with formal poetic structure that the poem often has the feel of modern "free verse." To many scholars, the poetry of Samson Agonistes seems the culminating literary expression of a poet who had already demonstrated his mastery of traditional forms and felt free to abandon convention to create the poetic effects he desired.
This new edition features extensive marginal glosses of difficult language and bottom-of-the-page explanatory notes. A selection of Milton's best-known short poems is also included; the biblical story of Samson is provided in an appendix.