The Nearest Exit May Be Behind You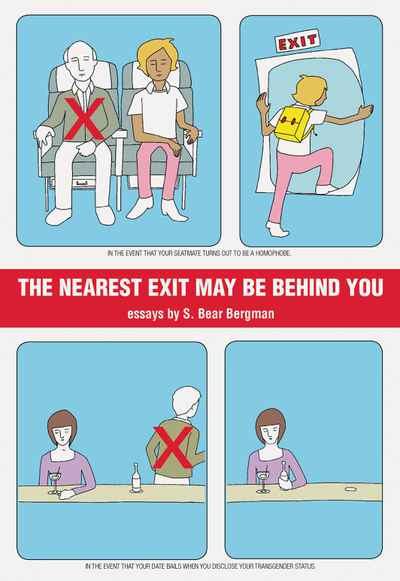 Paperback | Dec 2009 | Arsenal Pulp Press | 9781551522647 | 192pp | RFB | AUD$23.95, NZD$33.99



The Nearest Exit May Be Behind You is a new collection of essays on gender and identity by S. Bear Bergman that is irrevocably honest and endlessly illuminating. With humour and grace, these essays deal with issues from women's spaces to the old boys' network, from gay male bathhouses to lesbian potlucks, from being a child to preparing to have one. Throughout, S. Bear Bergman shows us there are things you learn when you're visibly different from those around you―whether it's being transgressively gendered or readably queer.