The Responsibility Ethic: 12 Strategies Exceptional People Use to Do the Work and Make Success Happen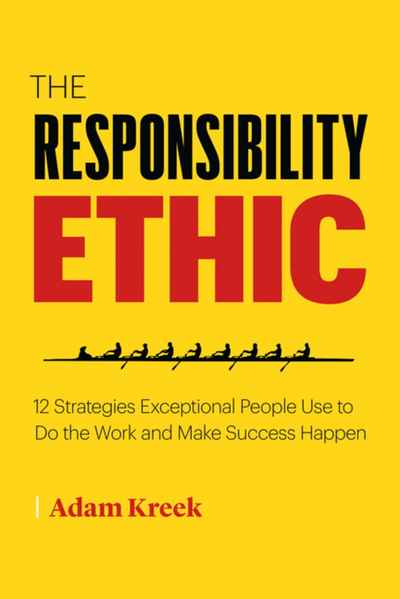 Paperback | Nov 2019 | page two | 9781989025673 | 270pp | 229x152mm | GEN | AUD$29.99, NZD$34.99


Adam Kreek is more than an Olympic Gold Medalist: he's a successful entrepreneur and a well-respected executive coach who continually defies the odds. Written for hungry professionals who love achievement, The Responsibility Ethic shows you how to master 12 essential principles of self-leadership that have fuelled Kreek's incredible accomplishments — despite numerous setbacks. By learning from a critically acclaimed presenter (he delivers more than forty events per year), you'll gain the tools and techniques that also work for many other successful leaders.

A powerful guide, Kreek draws on his eight years of intensive Olympic training, his near-death ocean expedition, and his career as an executive coach and corporate trainer to teach you winning strategies to overcome adversity and take responsibility for your own success.
Join hundreds of thousands of leaders who have benefited from Kreek's insights and learn to upgrade your mindset, develop high-performing teams, manage change, and maximise your leadership capacity.