Learn to Draw Cartoons: The World's Easiest Cartooning Book Ever!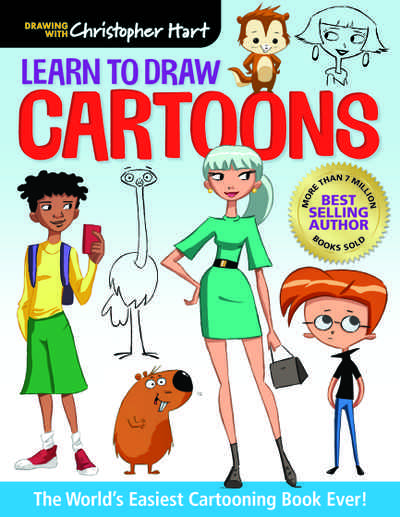 Paperback | Dec 2019 | Sixth&Spring Books | 9781640210509 | 144pp | 279x216mm | GEN | AUD$29.99


With bestselling author Christopher Hart as your guide, learning to draw cartoons has never been easier! Thanks to Christopher Hart's simplified process, anyone can start creating dynamic cartoon characters right away. He has developed the easiest-ever approach to drawing the basics like heads, bodies, and those super-important cartoon expressions. Hart then helps beginners apply these fundamentals to a variety of fun types and settings such as animals, under-the-sea locales, famous stock characters, and popular backgrounds. Each lesson is laid out in accessible steps and accompanied by Chris's personable, quick instruction.