Hippy Days, Arabian Nights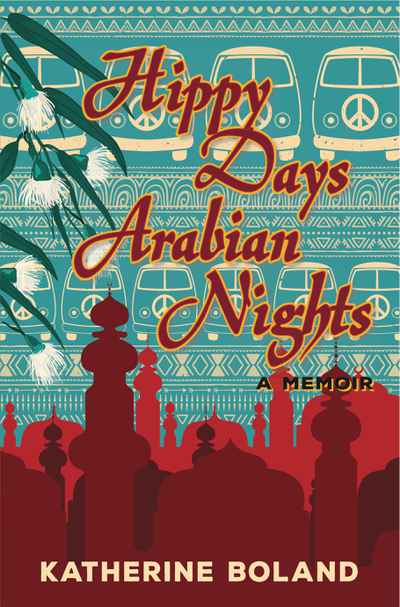 Paperback | May 2017 | Wild Dingo Press | 9780987381323 | 320pp | 234x153mm | GEN | AUD$29.95, NZD$34.99


Spanning five decades and as many continents, Hippy Days, Arabian Nights is a funny, moving, and compelling story of a woman whose extraordinary life will never be summarised by the words 'could have', 'might have', or 'should have'. Whether it's following her dreams pursuing what she believes in, or chasing matters of the heart, from the outset Australian artist Katherine Boland has grabbed life by the throat and jumped in feet first.
Part One: Hippy Days.

One woman's experience of life in a hippy community that sprang up in the Southern Highlands of New South Wales as part of the counterculture movement––an overlooked and relatively untapped period in Australian modern history. In 1976, Katherine and her boyfriend John, like many idealistic young students of the time, abandon their university studies and leave Melbourne to pursue a sustainable and independent life in the bush. Their earnest quest for a Utopian life in harmony with nature is both hilarious and serious: John finds himself reviving their dying goat with mouth-to-mouth resuscitation in the back of a ute while on the way to the vet; and, under the stars, alone in the bush, a pregnant and groaning Katherine goes into labour to the accompaniment of New Year's Eve fireworks and the sympathetic mooing of a neighbour's cow. However, as Katherine reveals, even the strongest woman is vulnerable and the noblest of dreams can perish, observing as she does that in many families 'peace, harmony and mung beans' can founder on the back of drug addiction with its many consequences including family violence and child neglect.
Part Two: Arabian Nights.
Prior to the Egyptian revolution in 2010, Katherine receives an invitation from the Egyptian Ministry of Culture to participate in an International Artists' Symposium. And so begins her next fateful and totally unplanned foray into the unknown: falling head over heels in love (or is it lust!) for an Egyptian journalist 27 years her junior – at first sight. Her ideas and preconceptions about Islam and the Middle East are challenged as her relationship evolves and deepens over the next 6 years.
Read a tantalising excerpt from Hippy Days, Arabian Nights here.