Andrew Carnegie's Mental Dynamite: How to Unlock the Awesome Power of You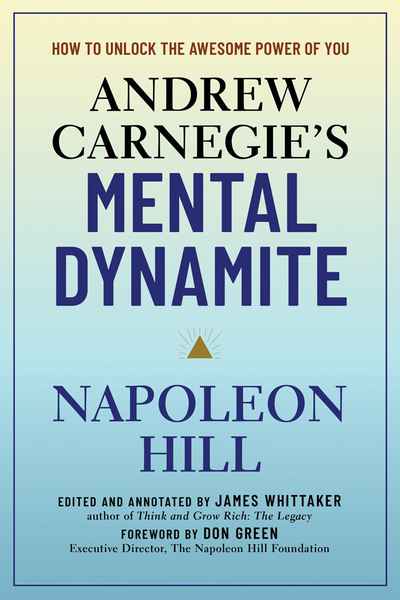 Paperback | Sep 2020 | Sterling | 9781454942245 | 288pp | 229x152mm | GEN | AUD$24.99
Hardback | Sep 2020 | Sterling | 9781454936091 | 288pp | 210x140mm | GEN | AUD$32.99


Based on a series of booklets written by bestselling motivational writer Napoleon Hill, Andrew Carnegie's Gift outlines the importance of three essential principles of success: self-discipline, learning from defeat, and the Golden Rule.
In 1908, Napoleon Hill met industrialist Andrew Carnegie for what he believed would be a short interview for an article. Instead, Carnegie spent hours detailing his principles of success to the young magazine reporter--and challenged Hill to devote 20 years to expanding that philosophy.
Hill accepted the challenge, which resulted in his bestselling book, Think and Grow Rich, as well as a series of pamphlets he called Mental Dynamite. Now, the Napoleon Hill Foundation has retrieved those long-forgotten booklets and selected three major principles for elaboration: Self-Discipline, which includes a 13-point psychological formula to use as a daily mantra and to overcome past difficulties, both personal and professional; Learning from Defeat, which helps you find happiness with others, become self-determining, and turn stumbling blocks into stepping stones; and the Golden Rule, for developing a strong character and leading a selfless life.
Each chapter draws upon Carnegie's words and advice as inspiration, with annotations by author James Whittaker explaining why they are essential--not just helpful--for reaching your goals and prospering.