Achieving Implementation and Exchange: The Science of Delivering Evidence Based Practices to At-risk Youth, First Edition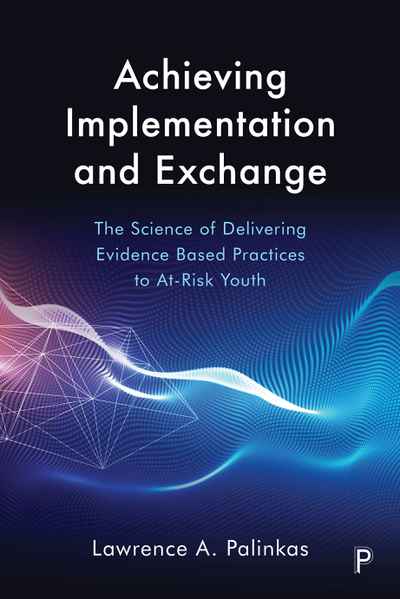 Hardback | Nov 2018 | Policy Press | 9781447338123 | 192pp | 234x156mm | RFB | AUD$179.99, NZD$214.99
Paperback | Nov 2018 | Policy Press | 9781447338130 | 192pp | 234x156mm | RFB | AUD$67.99, NZD$83.99


Converting research evidence into practice is an issue of growing importance to many fields of policy and practice worldwide. This book, by a leading implementation specialist in child welfare and mental health, addresses the frustrating gap between research conducted on effective practices and the lack of routine use of such practices.
Drawing on implementation science, the author introduces a model for reducing the gap between research and practice. This model highlights the roles of social networks, research evidence, practitioner/policymaker decision-making, research-practice-policy partnerships, and cultural exchanges between researchers and practitioners and policymakers.
He concludes with a discussion of how the model may be used to develop more widespread use of evidence-based practices for the prevention and treatment of behavioural and mental health problems in youth-serving systems of care, as well as partnerships that promote ongoing quality improvement in services delivery.